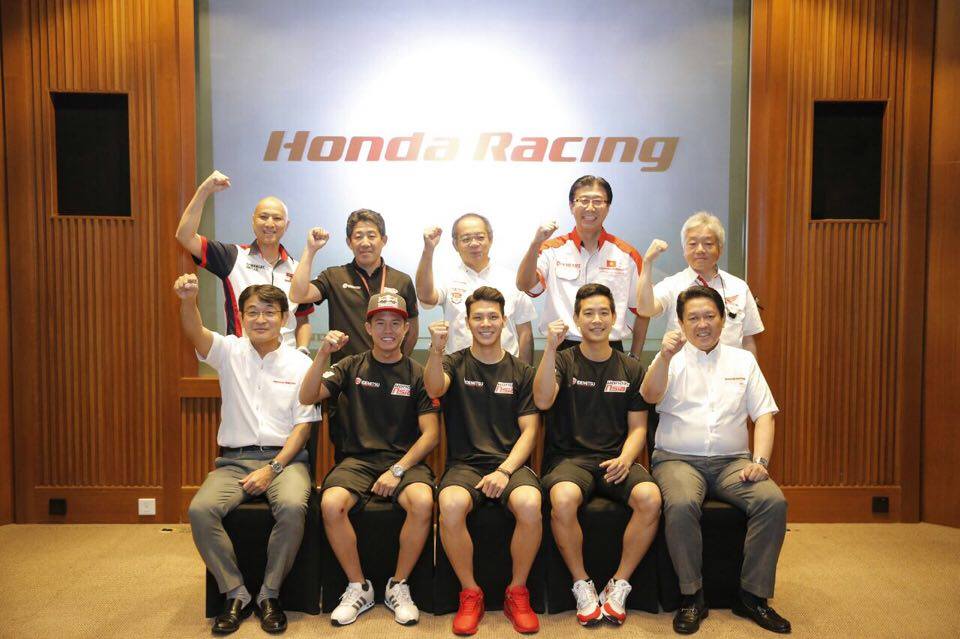 Boon Siew Honda highlighted its rise of Honda Racing in Asia during the Shell Malaysia Motorcycle Grand Prix 2016 (2016 MotoGP) at Sama Sama Hotel. At the event, Boon Siew Honda underlined the dominance of Honda at the MotoGP and other 2-wheel motoring events with the emergence of a few Asian racers under the Honda stable.
Addressing the crowd at the event, Mr. Shinji Aoyama, Honda Motor Operating Officer and Director Chief Operating Officer Motorcycle Operations, said this year Honda is working to develop the spread of Asian Motorsports along with related parties throughout the world, by setting the goal of "GP rider from Asia" concept. It has not only been expanding the growth of Motorsports fans in Asian countries but also been working together with its branches to find riders with world-class talent.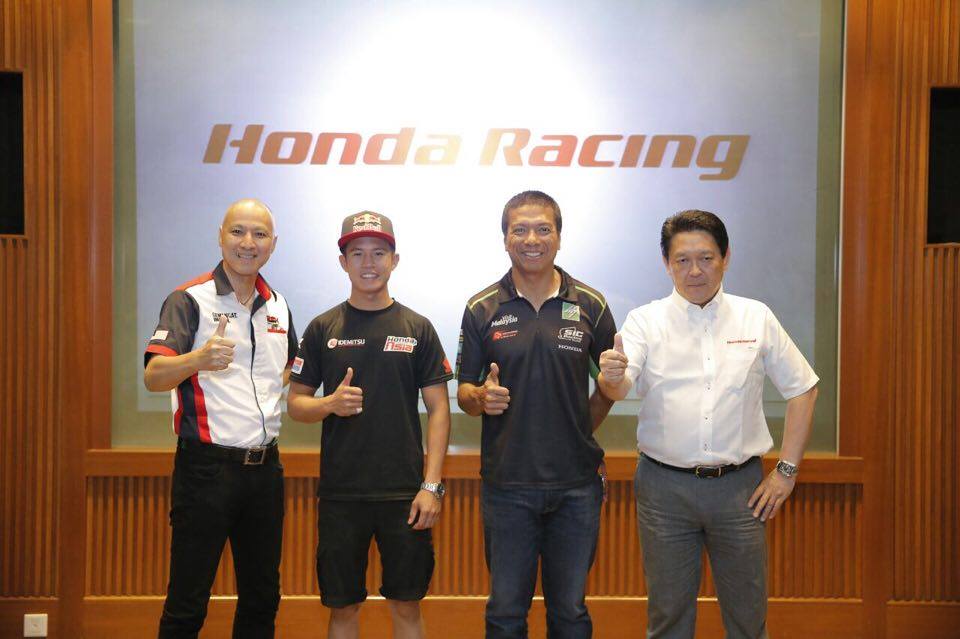 It was also brought to light that in its efforts to strengthen the rider development structure in Asia, next year the Asia Dream Cup and Asia Talent Cup will be integrated to becoming a whole new structure. The objective is to create a shortcut to the international platform and therefore training will be focused on using the Honda NSF250R which is a base machine similar to what is used in world championships and CEV. Shinji Tanaka, Block Leader Honda Motor Co., Ltd. Motor Supports Division said, "In 2017, Honda will continuously compete in world championship categories of Road racing, Motocross, Trial, Super Cross, and Dakar Rally as Honda works towards earning the title. Currently, Road racing is dominant in Asia. We dream that one day, Asian riders would challenge in all top races of each category."
Demonstrating the company's relentless efforts is its in-house racing team called "Musashi Boon Siew Honda Racing team". Wining the Asian Championship 4 years consecutively in the top category Supar Sports 600 class speaks volumes of its playing level in this arena. "We are always working on upgrading our mechanics to support the riders as well. That is why we have remained on top in Asia," CEO and Managing Director of Boon Siew Honda, Mr. Nobuhide Nagata said.
To bring up new stars following Khairul Idham Pawi, who only took 4 years from graduating racing school to winning the Moto3 race, next year, Boon Siew Honda endeavours to improve its step up system. In addition, Sepang International Circuit will commence the Malaysian Talent Cup (tentative) using NSF250. The company aims to support this race by sending its riders and mechanics to give young riders an opportunity to master the same machine as Moto3 early on a local level.
Mr Noriaki Abe, Honda Motor Operating Officer and Chief Operating Officer Regional Operations (Asia & Oceania) notes that in Indonesia, Thailand and Vietnam, there have been various activities carried out such as One-make races to garner an international standards for young talents. "I believe that it is significantly important for us to find young and talented local riders who have potential to compete at World Grand Prix. And for that, we have to expand and strengthen our motorsports activities in every country in Asia."
Present at the event to witness Boon Siew Honda boldly forge forward was also Dato' Razlan Razali, CEO of Sepang International Circuit, Takaaki Nakagami, Moto 2 rider of Honda Team Asia, Ratthapark Wilairot, Moto 2 rider of Honda Team Asia, Hiroki Ono, Moto 3 rider of Honda Team Asia and Khairul Idham Pawi, Moto 3 rider of Honda Team Asia, who has won 2 podium in Argentina and Germany in the 2016 race.