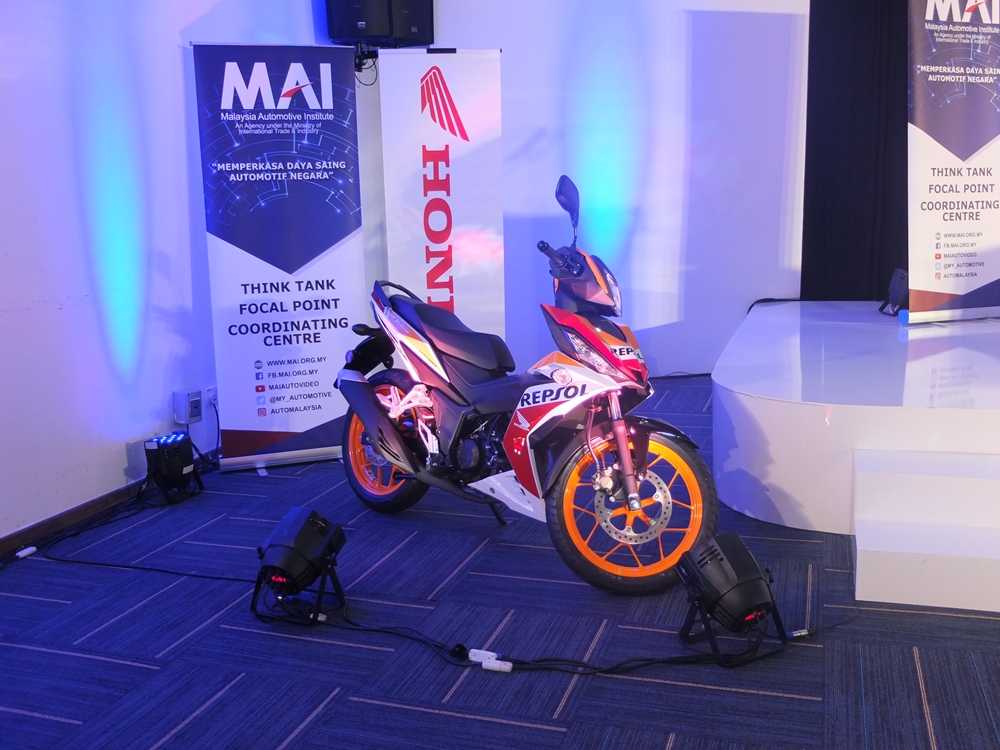 Boon Siew Honda (BSH) recently inked an agreement with Honda Motor Co., Ltd. (HM) to export their local assembled bike, the RS150R overseas.
The Ministry of International Trade and Industry (MITI), Malaysian Investment Development Authority (MIDA) and Malaysia Automotive Institute (MAI) were present during the Official Agreement Signing Ceremony to witness this historic milestone at MAI, Cyberjaya.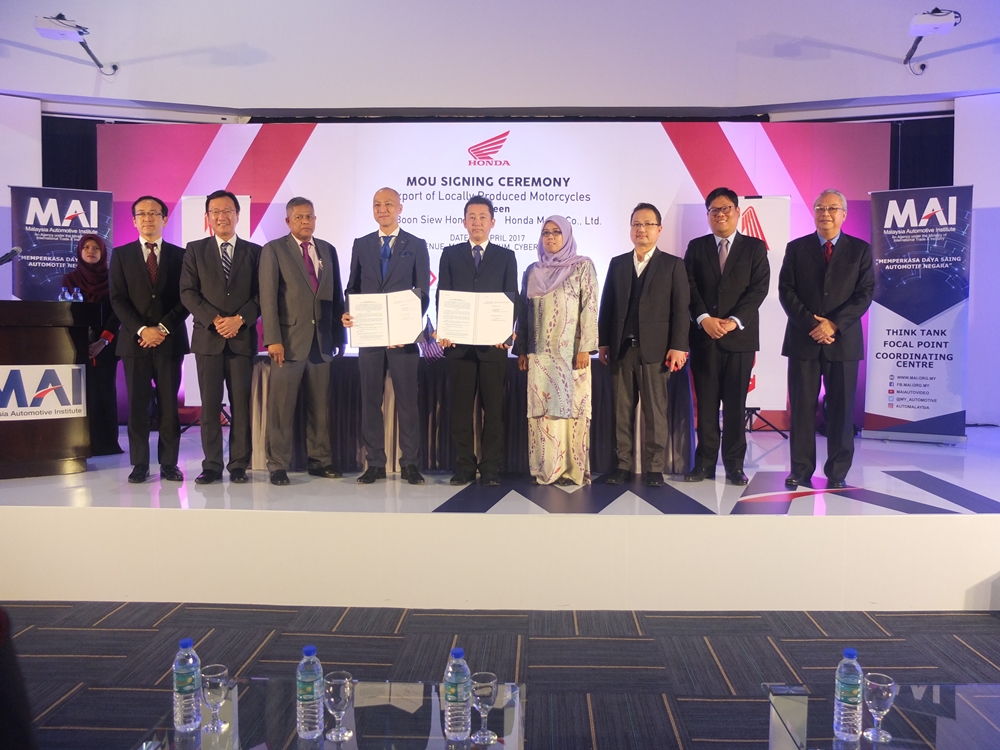 With over 60 years of market presence in Malaysia, BSH is eyeing bigger sales by targeting 700 units for export of the RS150R model in this first fiscal year. The RS150R was launched in June 2016 and was officially made available for Malaysians in August 2016.
"This is great opportunity for BSH as we have been studying on export business for years and now we are finally ready to go. We are confident with our Honda RS150R as it is one of the top selling models in BSH. We managed to achieve 17,000 production units in just 8 months since the first released in August 2016" said Managing Director and Chief Executive Office, Mr Nobuhide Nagata.
With the strong partnership between Honda and BSH, both parties have unified their vision to offer innovative and reliable motorcycles to the public through their latest agreement.
Honda (bikes) currently holds 26% of total market share in Malaysia as per March 2017 and is aiming to achieve another 5% increase by the end of the 2017/2018 fiscal year. BSH recently celebrated their highest sales achievement at 132% in its last fiscal year.
"Honda is the global leading automotive industry and we have been starting Honda motoring in Malaysia for almost 60 years. In 2013, BSH had invested in the construction of the new Honda factory in Batu Kawan which has brought in new technology, safety riding facilities and new products. We are proud that BSH is continuing to produce quality and reliable bikes for our customers and we hope to assemble high value-added models to cater for more diversified market segments in the exporting country" said Mr. Yoshitaka Nakamura, Department Manager, Department II, Sales Division, Motorcycle Operations of Honda Motor Co., Ltd.